INTERIOR REPAIR & RESTORATION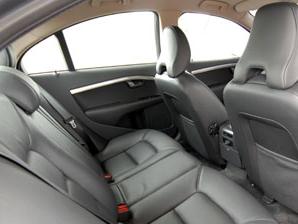 Keep your car interior looking fresh. It is just as important to keep the interior of your car looking good as the exterior does. With how much time you spend inside of your vehicle, don't you deserve to travel in a well-kept and clean space?
The Premier Auto Interior Repair team offers comprehensive auto interior repair services in Carlsbad, CA. We can repair interior damage caused by a collision, or reverse the effects of standard wear and tear. Our auto upholstery restoration includes repairs to torn or stained fabrics, leather or sagging headliners. Our team can also repair or replace damaged, burned or worn carpet. If your door panels, console lids or armrests have lost their luster or suffered scratches and cracks, we can bring them back to their original condition. If your car is in need of interior repair services, bring your vehicle in for a complete makeover near Oceanside, San Marcos, Vista, Cardiff, Encinitas and San Diego, California.