There's a growing demand for Kia cars and SUVs, and to better serve that need, Kia Motors America decided to manufacture in the United States. Since its inception, Kia Motors Manufacturing Georgia, Inc. (KMMG) has built over one million Kia vehicles in America.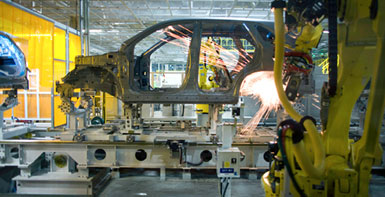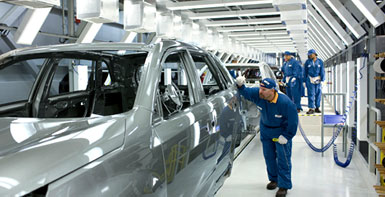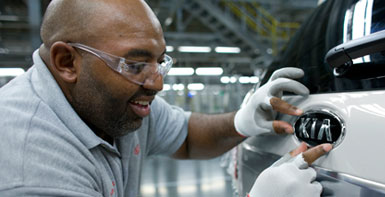 The success of the high-quality Sorento built in West Point, Georgia led to Kia Motors' decision to expand production at Kia Motors Manufacturing Georgia to include the critically acclaimed Optima midsize sedan, which has received a number of industry awards and accolades.

Kia Motors America is committed to developing the most efficient, environmentally sustainable and sophisticated manufacturing facility in the country. Thanks to the can-do attitude of folks in West Point, Georgia, a community is flourishing and a classic American success story is in the making. The Kia family has grown to more than 3,000 talented team members at the plant and another 7,500 at nearby suppliers — that's more than 10,000 new jobs.


Built on trust, mutual respect, and open communication among all team members, Kia Motors is producing some of the most technologically advanced vehicles around while creating something truly special.